Latest NECBL, Twister news

This page was last updated on: August 13, 2009
Connecticut Sports Online

Stories and links to sports news from the Nutmeg State

Copyright 2009, Collinsville Publishing Company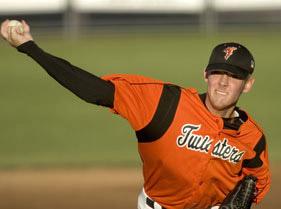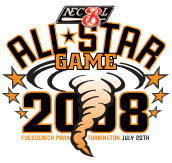 Twisters leaving Connecticut for New Bedford, Mass.

After 12 years of baseball at Fuessenich Park, the Twisters have left the state and will play next season in New Bedford, Mass., as the Bay Sox.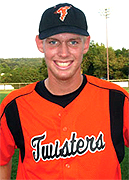 TORRINGTON, June 10, 2009 -- Former Torrington Twister pitcher Steve Strasburg of San Diego State was the No. 1 pick in the 2009 Major League Baseball draft by the Washington Nationals. Strasburg has been touted by many major league scouts as a once in a lifetime prospect.

Over his 3 years with San Diego State,  he compiled a 22-7 record with an eye-popping 1.59 ERA. He held opponents to a .171 average while striking out 375 and walking only 50 in 243 1/3 innings. In 2009, he went 13-1 and capped off the year tossing a no-hitter in his final home game getting his team into the postseason for the first time since 1991.

In 2007, Strasburg was a closer for the Twisters, helping Torrington to a 24-16 record and the Southern Division championship. He was 1-0 with 8 sasves and a 1.29 ERA in 13 appearances. In 14 innings pitched, he fanned 25, allowed 10 hits and two runs.

He was set to return for a second summer when Team USA came calling. He did return to Torrington but this time wearing the red, white and blue as the lone amateur player on the U.S. Olympic team in Beijing. He was 1-1 with a win over the Netherlands, allowing just one hit over seven innings. He lasted just four innings in a semifinal loss to Cuba. The U.S. did win the bronze medal.

Former Twister selected

No. 1 in draft by Nationals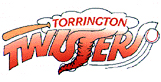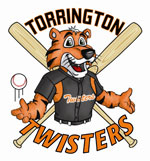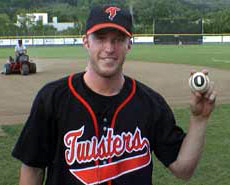 Justin Parker is one of just four NECBL pitchers to throw a no-hitter. He accomplished the feat against Middletown in 2001.